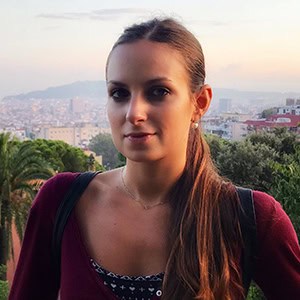 Cycle: XXXII
Curriculum: ECON
Email: sarah.zaccagni@unito.it
Office Location: Collegio Carlo Alberto, Room 222B (2nd Floor)
---
Research Interests
Health Economics, Economics of Education, Applied Microeconometrics
Short Bio
I am a PhD Candidate and researcher in the field of health economics at the Department of Socio-Economic and Mathematical-Statistical Sciences (ESOMAS) at University of Turin. I possess a strong quantitative background in Economics, acquired during my M.Sc. in Economics and Social Sciences from Bocconi University, coupled by broad knowledge in environmental economics consolidated in the Master in Energy Finance at Polytechnic of Milan. The focus of my PhD research activity is the investigation of individual health choices from both a theoretical and behavioral approach. Before pursuing the academic career, I worked as consultant for a major consulting firm in the energy industry, strengthening my personal and project management skills.
Education
PhD "Vilfredo Pareto" in Economics, University of Turin (2016 – )
Executive Education Program in Commodity Finance, MIP Business School, Politechnic University of Milan (2014)
MSc. in Economics and Social Sciences, Bocconi University (2013)
BSc. in Finance, University Turin (2011)
Work in Progress
Does studying economics reduce gambling behavior in young subjects? Evidence from the Italian school system
Mathematics Camp: a Gift for Gifted students? (with Aparicio-Fenoll A. and Coda Moscarola F.)
Impact of food information regulation on the socio-economic gradient of obesity
Parental risk preferences and children health
Publications
Mazzoni, A., and Zaccagni, S., 2018. Status of Water Resources and Human Health in the Middle East and North Africa Region: An Integrated Perspective. Encyclopedia of Environmental Health, 2end edition. Nriagu J.O. (ed.). Burlington, Elsevier Science Inc.
Others
Teaching Assistant in Microeconomics and Macroeconomics (undergraduate level) (2018-2019)
Research Assistant, Prof. Pieroni, progetto "Valutazione della performance del sistema sanitario umbro tramite l'impiego di dati sanitari e assistenziali elettronici" (2018-2019)
Teaching Assistant in Macroeconomics, tutor in Microeconomics and Mathematics (2017-2018)