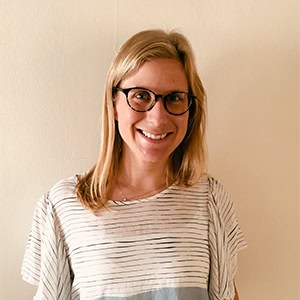 ---
Research Interests
Environmental Economics, International Economics, Natural Resources Management, Policy Evaluation, Development Economics
Short Bio
I am an environmental economics researcher and expert in natural resources management. During my years of experience in American universities and institutions, I improved my knowledge on water resources management, with a strong focus on (transboundary) groundwater systems in hyper-arid environments. Currently, I am a PhD Candidate in Economics of the University of Turin and I work as a Research Associate in Qatar Environment and Energy Research Institute (QEERI), member of Qatar Foundation. The core of my research is studying and modeling of the water resources depletion, the water-energy-food-security nexus and international trade. My main study area is the Middle East and North Africa region. I have acquired direct experience in project administration, collaborating in international projects with international agencies involved in social development and environmental sustainability (UNDP, USAID).
Education
PhD "Vilfredo Pareto" in Economics, University of Turin (2016 – )
MA in Development, Environment and Cooperation: Environmental Economics and Politics, University of Turin (2013)
BA in Political Science and International Relations, University of Bologna (2011)
Work in Progress
Water Pricing for Agriculture in the Middle East and North Africa Region
Economic and environmental sustainability of autarkic food provision policies in case of shocks: the case of Qatar's blockade.
Publications
Abotalib, A.Z., Heggy, E., Scabbia, G. and Mazzoni, A., 2019. Groundwater Dynamics in Fossil Fractured Carbonate Aquifers in Eastern Arabian Peninsula: A preliminary Investigation. Journal of Hydrology.
Mazzoni, A., Heggy, E. and Scabbia, G., 2018. Forecasting water budget deficits and groundwater depletion in the main fossil aquifer systems in North Africa and the Arabian Peninsula. Global Environmental Change, 53, pp.157-173.
Mazzoni, A., and Zaccagni, S., 2018. Status of Water Resources and Human Health in the Middle East and North Africa Region: An Integrated Perspective. Encyclopedia of Environmental Health, 2end edition. Nriagu J.O. (ed.). Burlington, Elsevier Science Inc.
Mazzoni, A., Heggy, E. and Scabbia, G., 2017, November. Understanding the Evolution of Water Deficit in the North African Region. In Euro-Mediterranean Conference for Environmental Integration (pp. 849-851). Springer, Cham.
Others
Research Associate in Qatar Environment and Energy Research Institute, Qatar Foundation, Doha, Qatar (2016 – present)