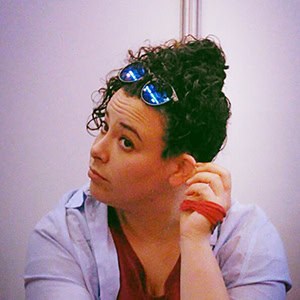 ---
Research Interests
Complex Systems Theory, ABM, Economic Methodology, Policy Evaluations, Technological Change, Welfare Systems.
Education
PhD "Vilfredo Pareto" in Economics, University of Turin (2017 – )
MA in Data Science for Complex Economic Systems (MADAS), Collegio Carlo Alberto (2017)
MSc. in Economics, University of Turin (2016)
BSc. in Economics, University of Genoa (2014)
Work in Progress
The methodological status of Agent-based modelling. Simulations as a way to causal explanations (with Leombruni R.)
Fighting the tyranny of the herd: recommender systems, profit loss and consumers heterogeneous preferences. An Agent-based model (with Guerzoni M.)
From unemployment benefits to minimum income proposals: updating welfare system to face inequalities. A microsimulation (with Leombruni R.)
How to face gender bias in academic positions? An ABM proposal (with Pasqua S.)
Publications
Is correlation enough? (Spoiler: no!), chapter of Datacrazia, published for D Editore, 2018.
Reclutamento accademico: come tutelare il pluralismo epistemico? Un modello di simulazione ad agenti (with  Debernardi C. and Viola M.) Sistemi Intelligenti (submission accepted), 2020.
Others
Teaching Assistant in Microeconomics and Macroeconomics, University of Turin (2019).
Distance Learning Tutor of MALED – Master in Applied Labor Economics and Development. ILO – International Labor Organization, Turin, (2019).